Grand Holo
#2015
#holograhic
#stereoscopics

Commissioned by PCH Innovations & Volkswagen
The XL1 Grand Hologram tells the story of the supercars's outstanding drag coefficient (cw value). Using holographic technology we project a wind tunnel situation in mid air out of which the XL1's iconic shape is born. Besides creating the stereoscopic particle system using a custom made software, the challenge was to construct and handle the massive scale of glass and mirror components.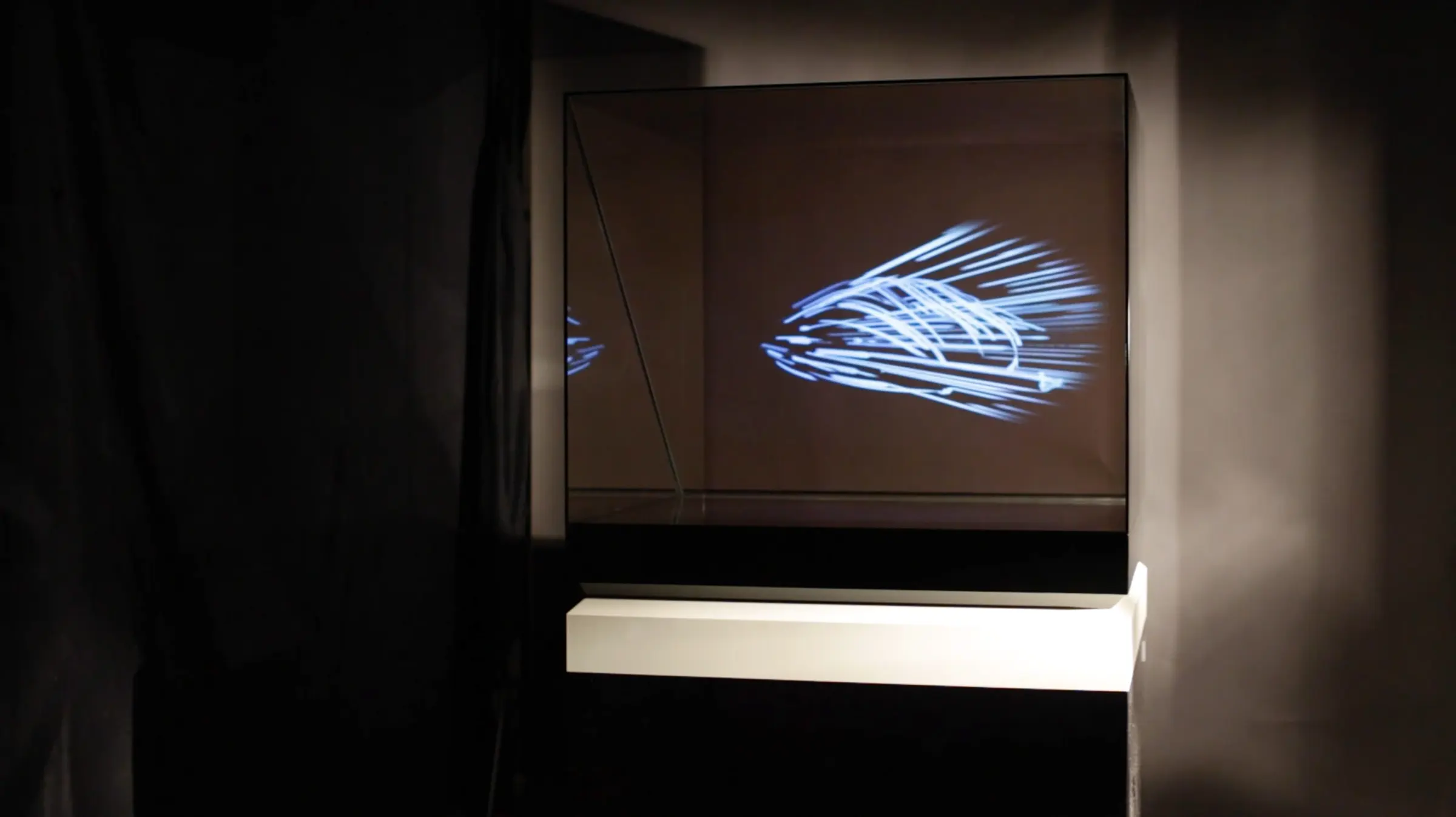 2015
Grand Holo @ IAA Frankfurt
Commissioned by PCH Innovations & Volkswagen
For the 2015 IAA motor show, we were invited to create an artistic interpretation of VW's current visual key element, using our 3D holographic projection technology. To handle the extreme bright lighting situation at the fair, we had to work directly with SCHOTT glass to develop a completely anti reflective glass setup, which also needed to be hardened and made from miter joints. Additionally we created an ambient light niche, which in real time reacts to the lighting situation in the hologram to intensify spacial perception.

VW boost by sehsucht.